FULL FACE "The Flower Of The Partysan" Album is COMING ON JANUARY 27TH!!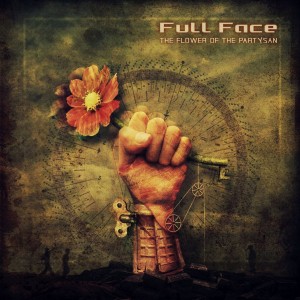 The long awaited second full length solo album of Full Face is ready. The Flower of the Partysan, as every Full Face release, is not just a pay-trance album, it's concept, it's a message and most importantly is the declaration of an ideal that we hope is still alive in all of us: Freedom. So again and again, stand for your right to dance, enjoy and think, no crisis can stop the life that is within us, holding flowers in our hands and keeping hope in our heart
Full Face is the solo project of Doros Grigoropoulos from Corfu, Greece. Doros that comes from a strong social activist background, started as a bass player for a hardcore punk group from 1994 to 2002 before becoming involved with psychedelic trance in the late nineties first as a fan and since 2003 as a DJ and producer. "Full Face's" refined psychedelic style and seamless production deliver an experience that can only be described as purist. To date his releases on Pixan Recordings, Peak Records and Vantara Vichitra Records are a testament to the "Full Face" sound.
Tweet