Tommi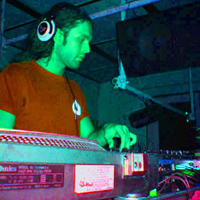 Location: Ibiza
Tommi is the founder of Pixan recordings, born in Rome in 1975, he grew up in an environment influenced by the music. Tommi dedicated his time playing the piano since his early days and experimenting as a keyboard player in various bands, from gothic punk to electro pop. Later he established along with other members the first Roman Psy-trance crew: the 'Retinal Fremen' and organized many underground parties between Rome and Ibiza. In 1999 he moved to Amsterdam and started his career as a DJ. His revolutionary journey which mirrored his approach of life brought him to form in 2005, Pixan Recordings.
Tommi paved his way by playing and spinning his tunes around the world with his superior music taste and eclectic style that are finding a fine balance between night and day. He has established himself as a unique DJ by his captivating performances that leave a footprint! Tommi's sets are well-known for their deep powerful style and careful selection of the best, newest and most well produced tracks mixed in a diverse style and attitude approach that electrify even the most demanding of crowds.
He has that special ingredient to open up new doors for the listener by melting elements- from full-on to dark tunes along with tunnelling, dreamy and twisted ingredients.Tommi is literally kicking asses behind the decks, something that lead him perform along with some of the most well respected artists and list numerous highlight events.
Tommi is characterized by his unique vision sounds, experimental grooves, sonic tunes and edgy stomping melodies that bring to crowd amazing energy and psychedelic aura for unforgettable music voyages…..
Tweet