Dodo 3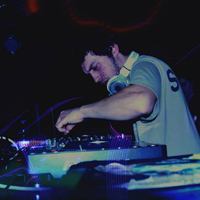 Location: Italy
Edoardo Bordoni aka DoDo 3 was born in Florence (Italy) in
1988, when he was 14 he moves in the Marche region where his
psytrance world experience begins. In 2004, with his friends
DoDo1, DoDo2, Makelel, Junior), he gave born to Quarion
Tribe which organizes parties into the Italian woods, he
also begins a protest against local's cave, which were
destroying local environment, and, he occupies abandoned
motorways to protest against consumerism. In 2005, with
Mental and Mik3l, he organize the first edition of
Libereuforie in his mountain cottage. Thanks to this party
an underground movement begins in this area leading a lot of
Djs and producers from Italy and from the world to join them
such as: Rinkadink, Lamat, Bitkit, Digicult, Parasense,
Mojo, Mad Maxx, Blisargon Demogorgon, Conwerter, Ridden,
Lunarave, Sismic, Matassa aka Caveman, Psysari, Kronos,
Psychopunk and many more. DoDo 3 gorws his musical culture
playing in his Djset, with CDs and Vinyls, a no compromises
psytrance. He played in the best Italian parties also in
Spain, and Britain.
In winter, when his 7 years experience in open air party
organization can't be used, thanks to local artists which
support this growing movement, he organise parties at Verve
Club, a 30 years old alternative music club that gained the
primate as the club that makes psytrance parties since more
years in Italy, becoming something as a base for Quarion
Tribe. In those years, DoDo 3 had many collaborations with
tribes and crews such as Orbital Tribe, Believe, Evolution,
Harmonia rec. Bhooteshwara rec. Free Spirit Foundation,
Veleno rec. M.M.H. rec. Crush in Goa. He always believe in
psytrance culture growing in Italy!
Tweet